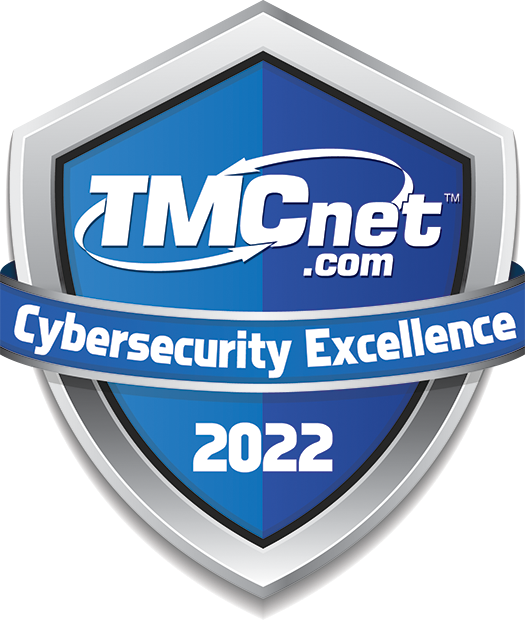 TMC, a global, integrated media company helping clients build communities in print, in person, and online, announced today the winners of the inaugural Cybersecurity Excellence Awards, presented by INTERNET TELEPHONY magazine. Genie Networks is honored to have its pioneer product GenieATM selected as one of the winners of 2022.
GenieATM is an industry-proven solution of network traffic analysis and DDoS defense for massive-scale networks such as telecom and internet service providers, conglomerates, academic institutes, and datacenters. Over the past two decades, GenieATM has been a top choice for service providers in the APAC, and widely adopted by some of the world's top organizations, along with numerous award recognitions in cybersecurity, network analytics, and telco solutions.
"We are truly honored to have received this prestigious award," said Denis Miu, CEO, Genie Networks. "This recognition is a further indication that Genie Networks stands at the forefront of the global network security landscape."
For more than 20 years, TMC has been honoring technology companies with awards in various categories. These awards are regarded as some of the most prestigious and respected honors in the communications and technology sector worldwide. Winners represent prominent players in the market who consistently demonstrate the advancement of technologies. Each recipient is a verifiable leader in the marketplace. The TMCnet Cybersecurity Excellence Award highlights not only the technologies used but best practices for successful implementation of network security.
"Congratulations to Genie for being honored with an INTERNET TELEPHONY Cybersecurity Excellence Award for innovation in IP communications. GenieATM has demonstrated outstanding quality and has delivered exceptional, measurable, tangible results for its users," said Rich Tehrani, CEO, TMC.
The results of the 2022 INTERNET TELEPHONY Cybersecurity Excellence Awards will be published in INTERNET TELEPHONY magazine online.
---
About INTERNET TELEPHONY magazine
INTERNET TELEPHONY magazine has been the IP Communications Authority since 1998™. Beginning with the first issue in February of 1998, INTERNET TELEPHONY has been providing unbiased views of the complicated converged communications space.  INTERNET TELEPHONY offers rich content from solutions-focused editorial content to reviews on products and services from TMC Labs.  For more information, please visit www.itmag.com.
About TMC
Through education, industry news, live events and social influence, global buyers rely on TMC's content-driven marketplaces to make purchase decisions and navigate markets. As a result, leading technology vendors turn to TMC for unparalleled branding, thought leadership and lead generation opportunities. For more information about TMC, visit www.tmcnet.com.
Full List of 2022 Cybersecurity Excellence Award Winners:
https://www.tmcnet.com/voip/news/articles/454190-tmc-announces-2022-internet-telephony-cybersecurity-excellence-award.htm