The 2023 CYBERSEC exhibition concluded successfully last week, bringing together over 300 domestic and international cybersecurity brands, with a record-high attendance of over 12,000 people. As a Gold sponsor, Genie Networks held its first Brand Day event, which featured a series of sessions showcasing its product technology and customer success stories.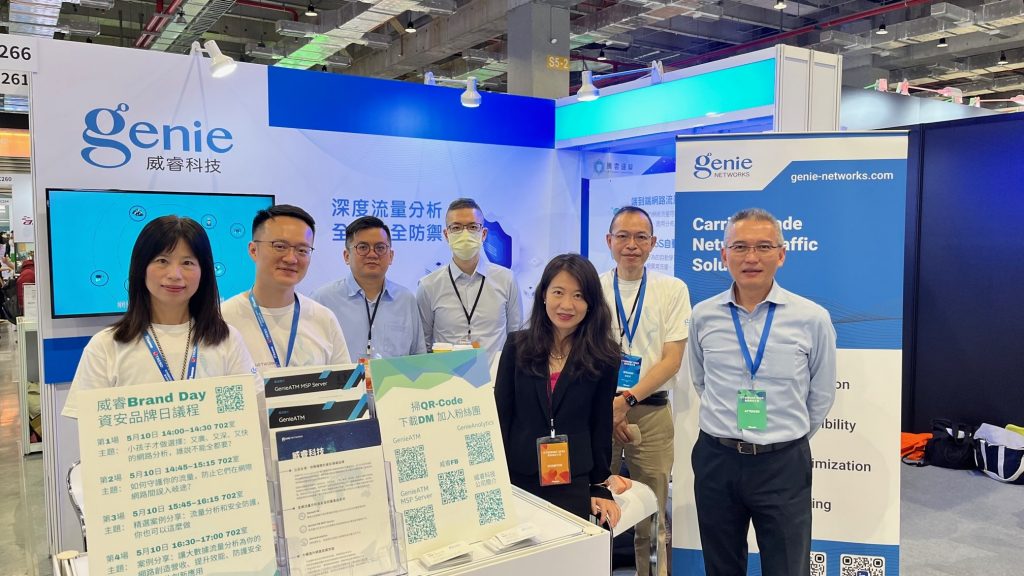 At the booth Tech Demo, Genie showcased its two main products: the GenieATM network traffic analysis and DDoS detection system, and the GenieAnalytics big data intelligent traffic analysis platform. GenieATM is a professional-grade network analysis management system specifically designed for telecom/network operator/data center-grade networks. It helps analyze network operator business decisions and perform real-time threat detection to strengthen network security. GenieAnalytics is a high-flexibility and scalable big data intelligent traffic analytics solution that provides operational optimization and security analytics for large-scale networks through powerful big-data processing capabilities and multi-dimensional traffic analytics.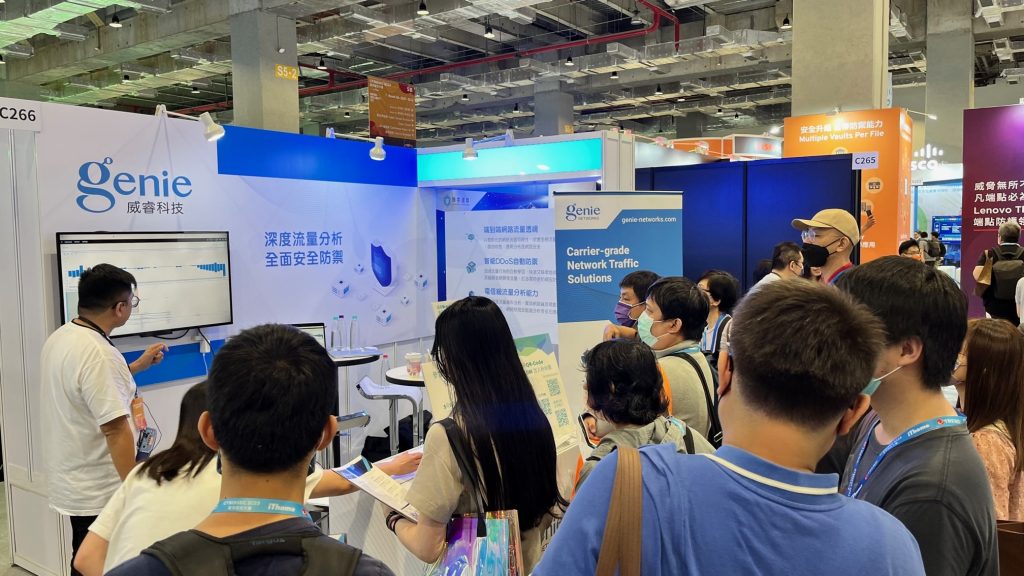 Genie's Brand Day featured four consecutive sessions, introducing how intelligent network traffic analysis can overcome various new network demands and challenges for telecom operators and large enterprises. The first session presented by Jacob Chiang, CTO of Genie, explained how to correlate heterogeneous data sources and perform multi-dimensional traffic analytics to help network operators quickly obtain key operational insights, improve network security and user experience. The 2nd session was presented by Chim Pan, Senior Technical Manager of Genie, who introduced some possible methods of monitoring and analysis surrounding the BGP protocol, and how these methods enhance network routing security and stability from a technical perspective. The 3rd session was delivered by the Sales VP of Genie Networks – Flora Chen, along with, Technical director Wong, and Senior Technical Manager Stanley Tang. The three shared several customer success stories of tier-1 network operators in the APAC, and discussed how they use Genie's end-to-end network traffic intelligence to manage and optimize their massive traffic with a fast and low-cost deployment, and effectively defend against DDoS attacks. The final session was presented by Genie's Technical Director Charles Chen, who introduced how to use network traffic data to implement layer-7 application analysis without deploying high-cost devices such as network probes, and how this analysis is used as a best practice for revenue strategy and user satisfaction enhancement.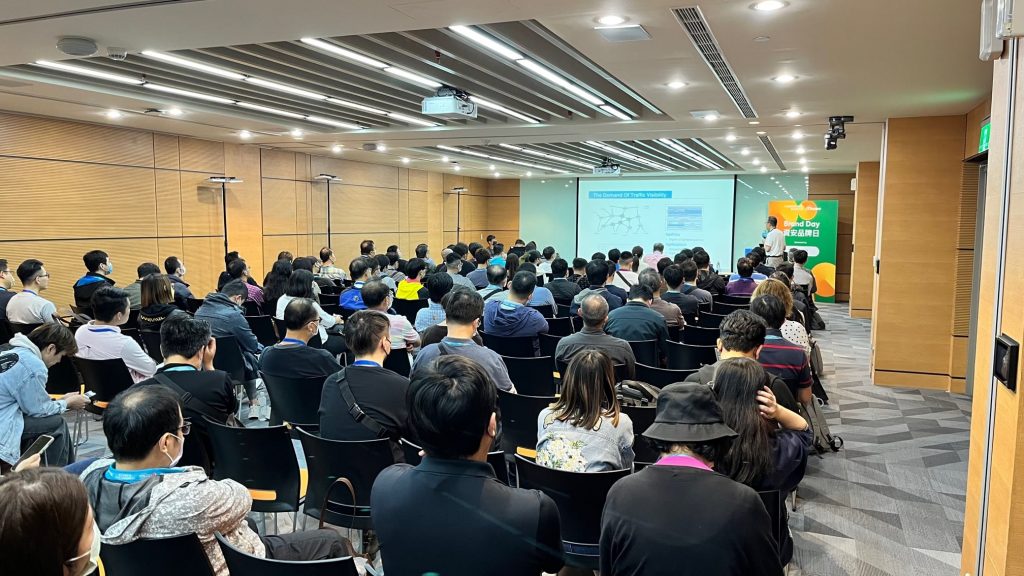 This year's CYBERSEC has come to a successful end. Through Genie's first-ever Brand Day, we hope that everyone has gained a deeper understanding of the importance and necessity of intelligent traffic analysis in network operations, planning, and security. We would like to express our gratitude to all the visitors who stopped by the Genie's booth and attended our sessions. Genie will continue to drive the development of Taiwan's cybersecurity industry by bringing more innovative technologies and solutions. We look forward to meeting everyone again at next year's CYBERSEC.