Events
Genie Networks Demonstrates Visual Portal and Machine-Learned DDos Solution at Cybersec 2019
The 2019 Cybersec (3/19~21), the biggest annual cybersecurity event in Taiwan has been a success again this year with the organization by iThome and sponsorships from major global security vendors. This year, the event has attracted over 180 local and global organizations of the security industry with attendance of over 5,600 participants that gathered to discuss and exchange techniques and knowledges of the hottest trends in cybersecurity. As one of the Gold sponsors, Genie Networks was proud to announce its new product, the GenieATM Visual Portal, and demonstrate how machine learning techniques could achieve quicker, more precise DDoS detection for large scale networks.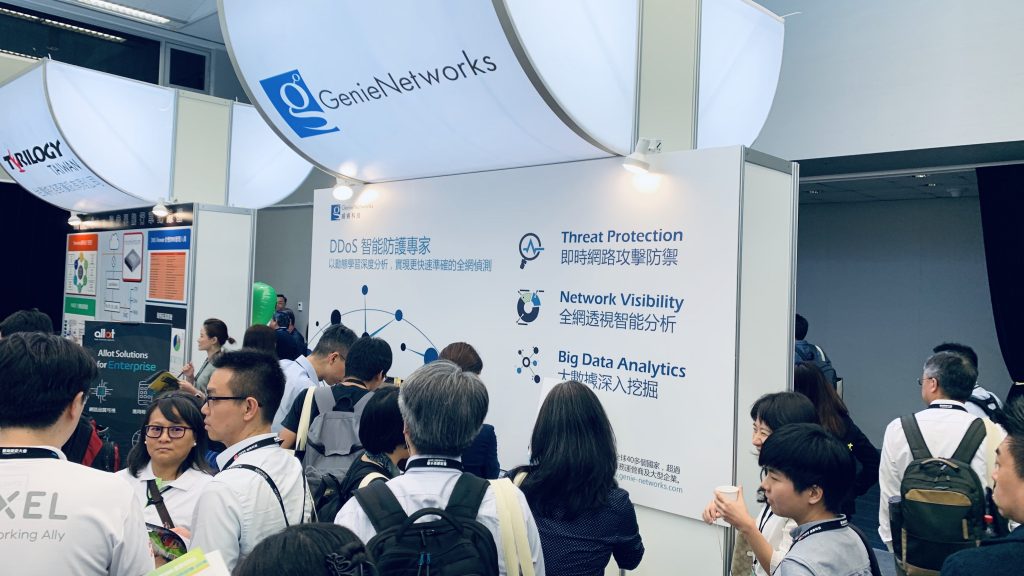 GenieATM Visual Portal is a custom platform that allows users to transform their network traffic data into rich, graphical visual representations for more intuitive network data exploration. With the custom dashboard, users could easily and flexibly organize visualizations which display real-time or historical network traffic information (such as attack traffic map, hierarchical pie charts, traffic matrix reports, etc.) according to their monitoring needs. During a breakout session on 3/20, Genie's Product Development VP – Popo Tseng demonstrated how a DDoS solution that incorporates self-learning of network traffic behavior helps large networks achieve more proactive and precise network-wide anomaly detection which facilitates real-time network security.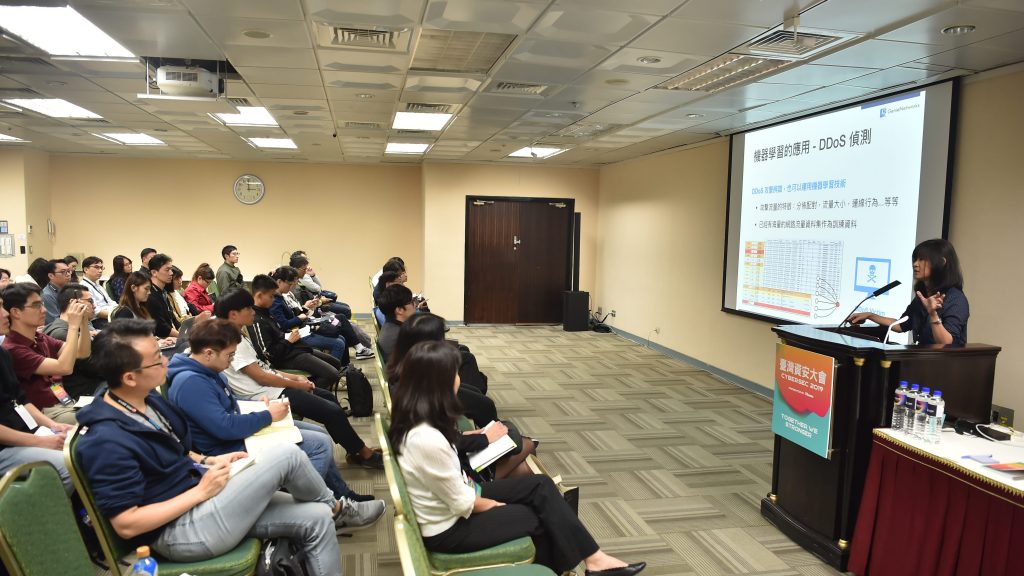 Events
2019.03.04
Catch us at the 2019 CYBERSEC!
Genie Networks will be attending the 2019 CYBERSEC held between 3/19 to 3/21 in Taipei. CYBERSEC is the biggest annual event on Cyber Security in Taiwan, which is expected to gather more than 180 industry-leading companies, ...