The 52nd JANOG meeting, involving technical seminar and exhibition, concluded successfully last week. The meeting attracted nearly 2,000 participants, including network engineers, operations personnel, and technical experts, both online and in-person. The JANOG meeting, held twice a year, is one of the most significant technical forums in Japan's telecommunications and network operation industry. The event featured numerous leading Japanese and international telecommunications operators and networking giants. As a Gold sponsor of the event, Genie Networks showcased its flagship products, GenieATM for network traffic monitoring and DDoS detection, and GenieAnalytics for big data network traffic analytics. The booth demonstrations highlighted how these products can be applied to Botnet Command and Control (C&C) server threat analysis and various network-related business analyses.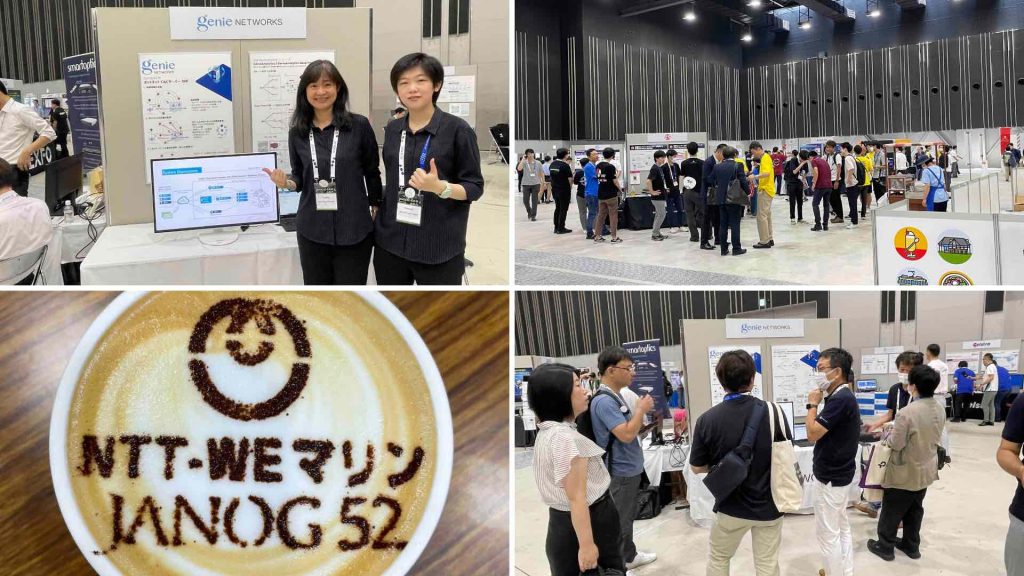 Botnet Command and Control (C&C) server threats have become prevalent in recent years as a common method of network attacks, particularly Distributed Denial of Service (DDoS) attacks that utilize botnets. At booth, Genie Networks demonstrated how GenieATM can be used for Botnet C&C analysis:
Collect comprehensive network traffic data and information about known C&C servers.
Identify botnet host addresses through the collected data and build a Bot host IP reputation list.
Continuously extract data features from collected normal network traffic data, known C&C server traffic data, and bot host traffic data to train the system's built-in machine learning model.
Utilize the built-in machine learning model in GenieATM to identify undiscovered C&C servers, and share this information in real-time with other GenieATM systems through cloud sharing.
With the information of C&C servers detected through machine learning, more effective defensive measures can be taken against Botnet C&C, such as disconnecting the connection between hosts and C&C servers. This approach enables efficient protection from attacks originating from Botnet C&C through proactive prevention instead of passive defense.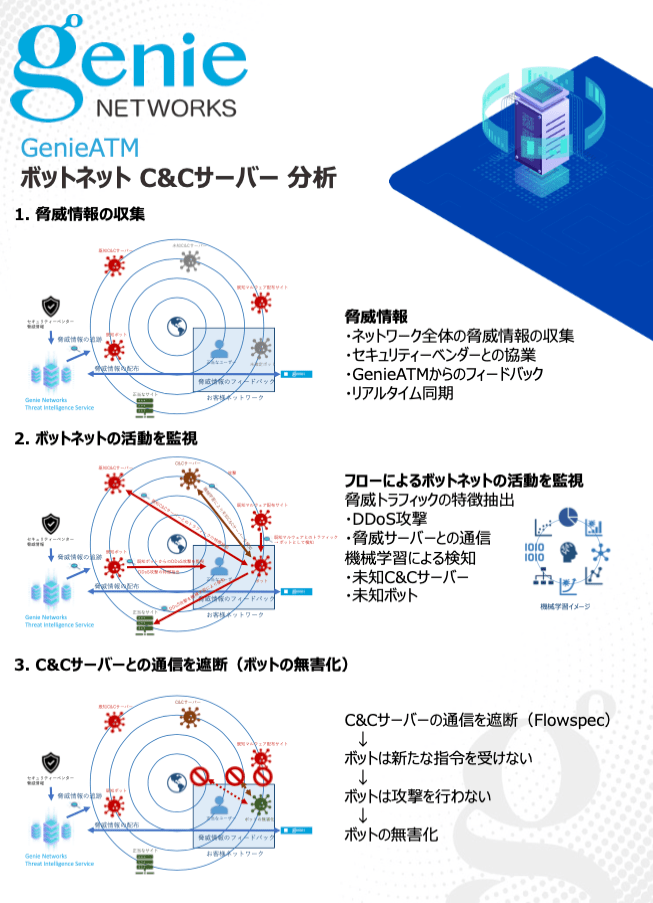 With the rise of innovative services such as Over-the-Top (OTT), Internet of Things (IoT), and Artificial Intelligence (AI), new challenges arise for next-generation network traffic analysis. Advanced traffic analysis should possess the ability to trace and identify business-critical data related to OTT applications, CDN information, and subscriber identities. GenieAnalytics Deep Trace, through correlation between IP flow data and Genie's corresponding database, automatically identifies various OTT-related services (including streaming media, web applications, gaming, e-commerce, etc.), provides insights into the flow distribution of CDN traffic across the entire network, and offers information on subscriber identity. These analyses assist network operators in accurately planning products and services aligned with market trends, analyzing the cost-effectiveness of various network application services, securing customer retention, and optimizing network planning and service offerings.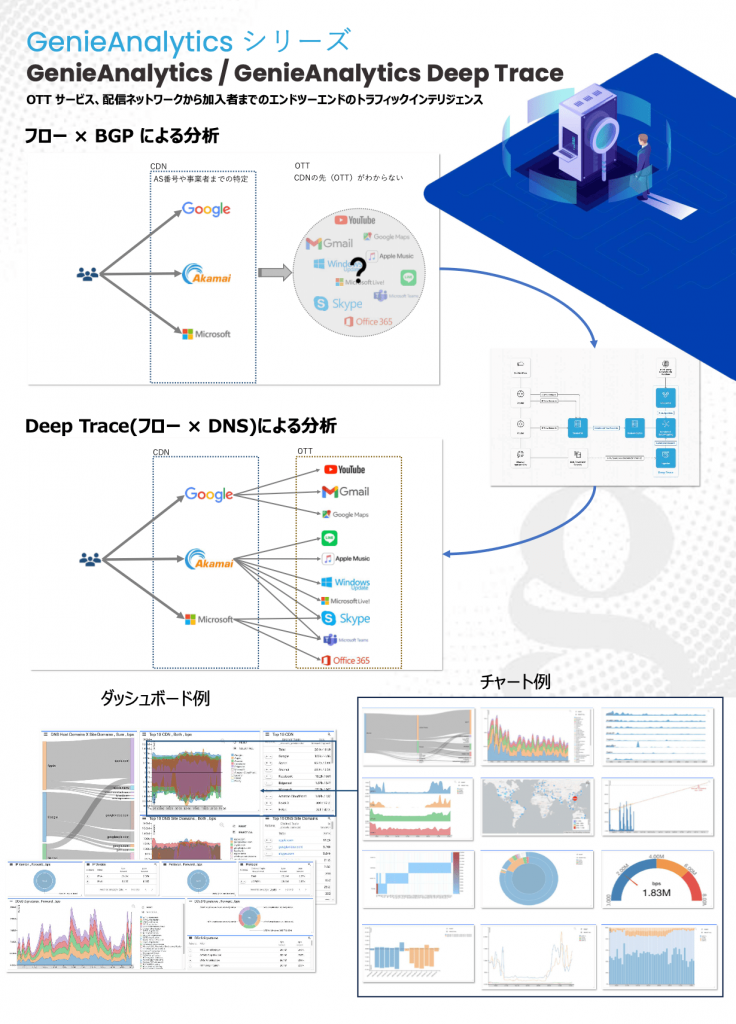 Hiroaki Nagare, General Manager of Genie Networks Japan, expressed gratitude to the JANOG committee and the attendees for their enthusiastic support, stating, "We are honored to showcase our innovative solutions in network traffic analysis and network security with GenieATM and GenieAnalytics at this event. We believe that the success of this exhibition will further solidify our established position in the Japanese market and open up more opportunities for collaboration in the future."