The 2021 CYBERSEC conference was held successfully in Taipei last week. Under high standards of cooperation among the organizers, exhibitors, and attendees in compliance with the pandemic prevention measures, Taiwan has once again proved to the world its outstanding ability of epidemic prevention. As a Gold Sponsor of the event, Genie Networks was honored to host a tech forum session and showcased its pioneer products – the network traffic analysis and DDoS detection system – GenieATM, and the big data analytics platform – GenieAnalytics, during the 3-day exhibition. Our deepest gratitude towards all attendees who showed love and support by visiting our booth or coming to our session.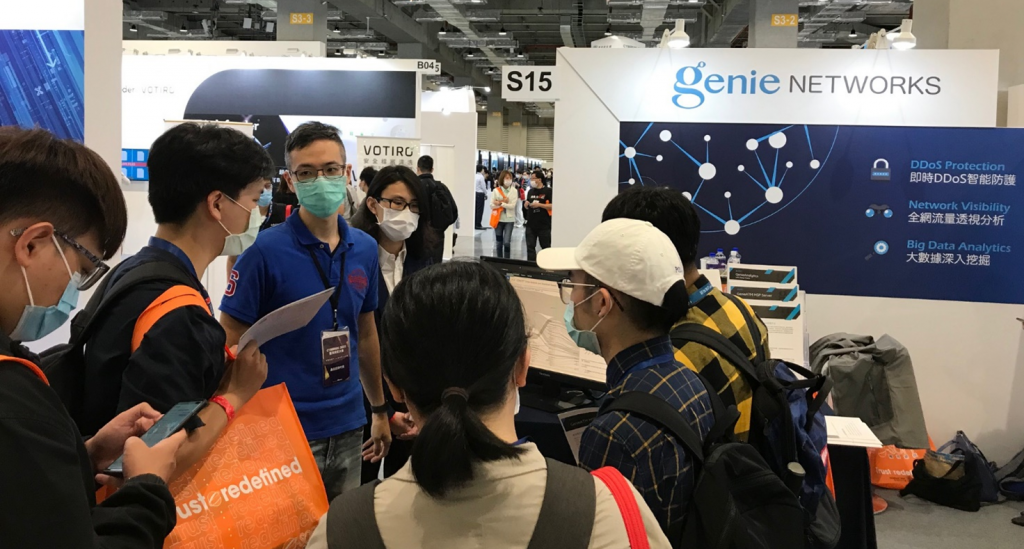 In the second half of 2020, Taiwan has officially entered the 5G network era. The discussion of 5G network security has become an industry favorite, and was inevitably listed as one of the major forum topics during this year's conference. While most security vendors discussed the risks and threats brought about by 5G private networks, Genie Networks focused on the security issues of 5G backbone networks and what service providers should consider when implementing appropriate protection measures.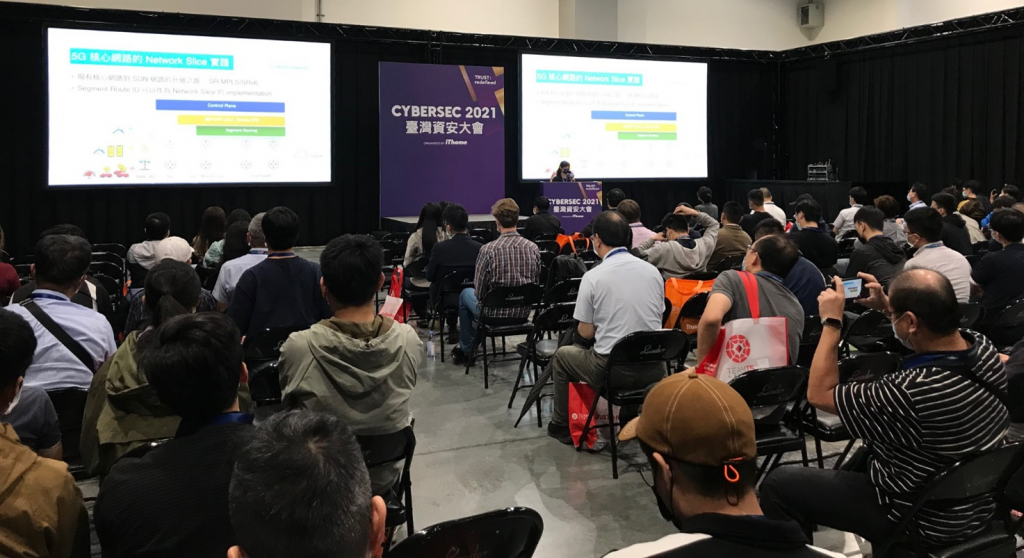 The new generation of 5G networks redefines network infrastructure through techniques like SDN (Software Defined Network), NFV (Network Function Virtualization), and Network Slicing to support large amount of IoT devices and new forms of network applications. During the tech session, Popo Tseng (VP of Product Development at Genie Networks) discussed the importance of network-wide traffic visibility and analysis under new network architecture and Quality of Service demands from 5G technology. Service providers are facing new challenges on not only network operation and maintenance, but also security and protection. These may include topics such as: quickly collecting multiple network traffic data and performance indices of 5G networks; building different forms of traffic analysis models for network slices; real-time network threat detection for network slices; threat mitigation strategies for different network slices; implementing cost-effective mitigation policies for network slices; network traffic optimization through closed loop automation of continuous AI-driven network-wide monitoring, etc.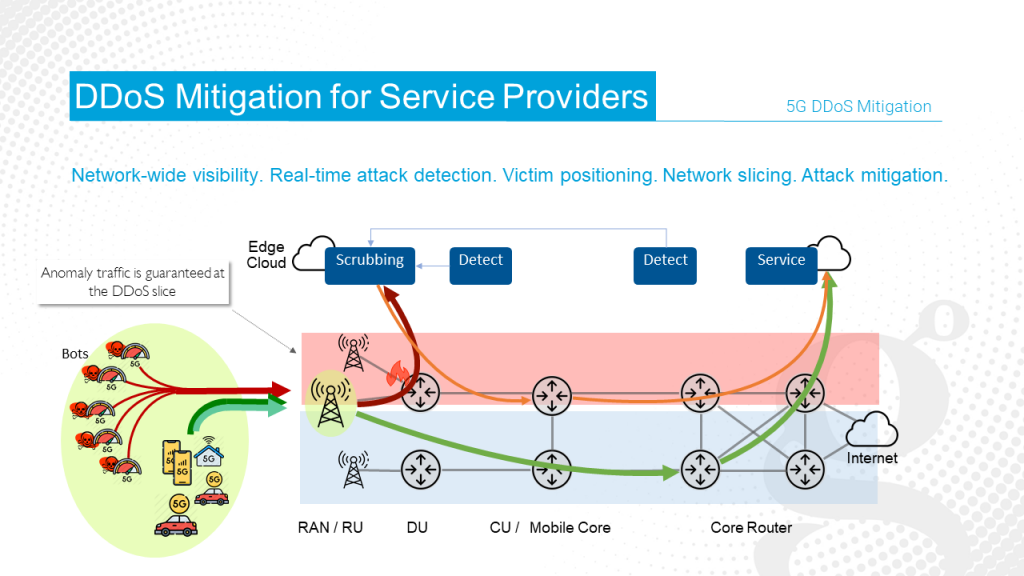 With its high-bandwidth and low latency characteristics, 5G technology accelerated the advancement of IoT devices, but also nourished the magnitude of DDoS attacks. As 5G technology promotes demand for applications relying on edge computing, DDoS attacks on the edge data center of the 5G infrastructure could lead to devastating impacts on major 5G applications and services. The topic on ensuring the security of edge data center is now a new matter of concern in the 5G era. How to quickly detect and mitigate attack traffic to avoid affecting the quality of uRLLC (Ultra-Reliable Low-Latency Communication) is becoming the key to providing 5G services. To precisely identify anomalies among massive network traffic in a 5G environment, it is crucial to continuously collect network traffic data to train the network analysis models for network slices, and detect anomalies based on intelligent automatic analysis.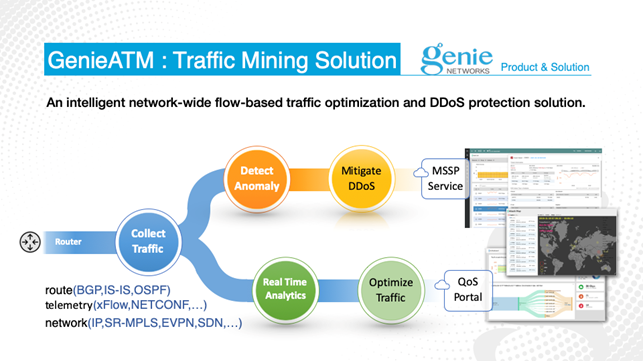 To recap, at the tech forum of this year's CYBERSEC conference, we discussed how GenieATM achieved network analysis and DDoS protection for 5G backbone networks. The solution includes collecting flow data from network-wide traffic as well as from the 5G network slices; automated traffic baselining fingerprinting; real-time anomaly detection; DDoS event tracking and reporting; attack pattern profiling; virtual network segmentation for attack mitigation; etc.
To further explore our products and solutions, visit genie-networks.com or reach us at sales@genie-networks.com. Big thanks again to all attendees who have shown interest in our products and session. We look forward to seeing you again at the next event!