Genie Networks is a leading provider of intelligent networking and security solutions that help customers to better plan, manage, engineer and protect their networks. By giving network-wide visibility into data traffic trends and instant protection against cyber threats, our solutions enable customers to optimize performance, security and cost of their network operations to stay ahead in the ever-changing digital landscape.
Genie's headquarters and R&D center reside in Taipei, Taiwan, with regional offices in Beijing, Shanghai, Tokyo, Mumbai, Singapore, and Moscow. Our customers range from Internet service providers, government organizations, academic institutions, to large-scale enterprises. Genie's products are deployed in more than 40 countries serving more than 500 customers worldwide.
2000
GenieNRM (Company Headquarters) Founded
Company established as Genie Network Resource Management Inc.
2001
Beijing and Shanghai Offices Established
New offices formed to expand business in China
2003
GenieNTG Announced
The first generation network traffic analysis product GenieNTG released and deployed by Chunghwa Telecom
2005
GenieATM Announced
The first generation network traffic analysis and DDoS protection product GenieATM released and deployed by Japan's largest Telecom group
2012
Company Name and Logo Change
Corporate name officially changed to Genie Networks Ltd.
2012
Tokyo Office Established
New office opened in Tokyo to develop business and provide customer service in Japan
2013
Technical Alliance with Radware
Becomes technical partner of Radware
2014
Technical Alliance with A10
Forms technical partnership with A10 Networks
2015
Technical Alliance with F5
Joins F5's technical alliance program to provide integrated solutions
2015
Frost & Sullivan Best DDoS Protection Practice Award
Recognized by Frost & Sullivan as leading vendor in "APAC DDoS Detection Product Line Strategy Leadership" award category
2015
Singapore Office Established
New office opened for business developement and customer service in South-East Asia
2016
Partnership with BIGLOBE
Forms strategic partnership with BIGLOBE to provide cloud-based MSSP services
2018
Official IPO
Stock Number (TPE) - 8298
2018
Mumbai Office Established
New office formed in Mumbai to strengthen business and service in India
Backed by industry-leading network vendors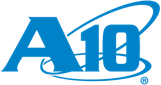 Trusted by Tier-1 Carriers/ISPs and Leading Enterprises Around the World
CARRIERS/ISPS
ENTERPRISES
COUNTRIES